Trekking
The power and beauty of the mountains is more impressive on foot than from any vehicle. Whether you take a two-night trek around the Bumthang valley or take the eight-day trek to the base of Mt. Chomolhari, the views that you are treated to, villages you walk through and the people that greet you offer you an unparalleled experience. Trekking during April and May in the Himalayas brings the deep reds and oranges of the rhododendron blossoms. Earlier in the year, the light is sharper but the nights are very cold. In autumn, after the rainy season, the skies clear up and the leaves take their turn to show off their multifaceted hues.
International Treks & Tours Pvt. Ltd., is committed to offering very personal and efficient services especially for the trekkers. All trekkers are accompanied by guides, cooks and experienced staff. Provisions and luggage are carried by mountain horses and at high altitudes, by Yaks. With the surest of footing, they lead trekking groups across the passes. The horsemen and cooks run ahead during a trekking day. They will have prepared a packed lunch and will go on to the night's resting place to set up camp. On your arrival at the campsite, nothing will taste better than being greeted with a hot cup of tea and biscuits.
Treks vary from short three-day walks across low altitudes to the three-week Snowman trek that covers over 350 kms. The northern paths climb as high as 5500 m and should be attempted by strong, experienced walkers only. Our guides are trained to look out for altitude sickness and other ailments that can affect trekkers. They are expert walkers who have been trained as trekking guides and follow routes that have been walked for centuries.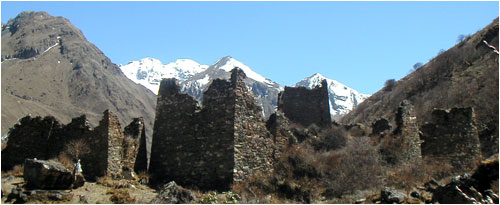 Trekking programs
Trek
No. of days of actual trekking
Max. Elevation (metres)
Standard
Season
Description
Gasa Hotspring
2
2,430
easy
Feb-Mar, Oct-Dec
Last part of the Laya-Gasa trek in reverse. The hotsprings are something to be relished.
Gangtey
3
3,480
easy
Mar-May, Sept-Nov
Travels through some of the most beautiful valleys in western Bhutan, where the trekker comes in contact with several remote villages and monasteries.
Sinchula
4
3,600
medium
Mar-May, Sept.-Nov
A very pleasant and scenic trek through villages whose inhabitants used the trail between Thimphu and Punakha for trade in earlier days.
Drukpath
6
4,210
medium
Feb-Jun, Sept-Dec
One of the most scenic and popular treks in Bhutan. The trail takes you past several remote lakes. Begins in Paro and ends in the capital city.
Haa
7
4,340
medium
Mar-May, Sept.-Nov
This relatively new course takes you through spectacular landscapes from where you can view both the Bhutanese and Indian parts of the Himalayan mountains. The trek begins and ends in the luscious valley of Haa.
Jhomolhari 2
8
4,520
medium
Apr-Jun, Sept-Nov
Easier version of the Jhomolhari trek. The trek makes a roundabout of the ruined fortress of Drugyel in Paro.
Jhomolhari
9
4,930
medium-hard
Apr-Jun, Sept.-Nov
Bhutan's most popular trek offers spectacular views of the famous Mt. Jhomolhari (7314 m). Trek begins from Drugyel Dzong in Paro and ends in the upper part of the Thimphu valley.
Laya-Gasa
14
5,005
medium-hard
Apr-Jun, Sept-Nov
An extension of the Jhomolhari trek. Offers diverse flora and fauna and a chance to spot the blue sheep. Begins at Drugyel Dzong and ends at Tashithang in Punakha.
Snowman
26
5,320
hard
Sept.-Oct.
Travels through remote Lunana district and is considered one of the most difficult treks in the world. Recommended for seasoned enthusiasts. Scenery/Landscape is breathtaking, though. Begins at Drugyel dzong and ends at Sephu in Wangdiphodrang district.